Beto O'Rourke
2020 Betting Odds

+1000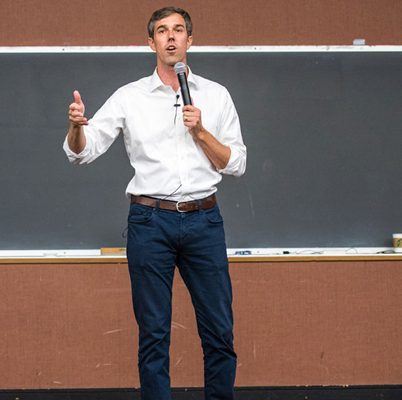 Although Beto O'Rourke didn't pull out a win in Texas in te 2018 Senate election, he's the latest in a long line of potential Democratic Presidential Candidates in 2020.  In fact, bookmakers are giving Beto O'Rourke 2020 betting odds a lot better chance than they were before he lost to Ted Cruz.  Before Ted Cruz is even sworn into a new term, his  opponent's stock was rising. O'Rourke is more popular nationally than he is in Texas, and he almost won Texas.
Since his serendipitous rise to fame, he's taken on quite a roll.  To the left, he's Kennedy mixed with Obama.  To the right's he's a (probably smelly) hippy  will usher in a Socialist state.  Whether or not you like the Texas Representative, you can't deny his odds of at least competing for The Presidency are on the rise.
Beto O'Rourke 2020 Betting Odds Explained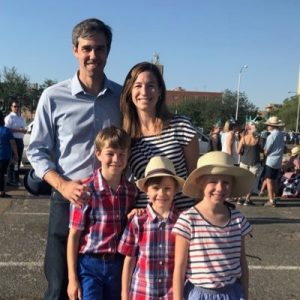 At the time of this writing, Beto O'Rourke 2020 Betting Odds are sitting at +1000.  What that means is that for every $100 you wager, you'd win $1000 if O'Rourke wins the Presidency in  2020.  If we were to convert the american betting odds into a percent, O'Rourke is given a less than 10% chance.  Believe it or not, current Beto O'Rourke betting odds are better than Massachusetts Senator Elizabeth Warren.
Another thing to consider is that in a field of  55 potential candidates, he's got the 2nd  best odds (tied with Kamala Harris) to win.  We're not talking about nomination win.  I'm talking Presidency win.  That being said, +1000 is still 20:1 odds.  Other leaders with much more political experience  have much worse odds.  A good example is Joe Biden (+1400) and Corey Booker (+2000).
The payout potential on Bet O'Rourke 2020 betting odds is pretty tempting.  After all, a $1000 wager on Beto O'Rourke for winning the Presidency in 2020 would put 10k in your pocket if he won.
A Fair Analysis Of Beto O'Rourke's Chances of Winning In 2020
Here are some things to think about when you're considering betting on Beto O'Rourke In 2020.
Is O'Rourke just a flash in the pan.  I know, Obama came out of nowhere in 2008 and took the prize.  O'Rourke is already in third place, and he just lost a Senate race.  If he doesn't keep his supporters engaged for 2 years, he could peak too soon.
Will O'Rourke be able to compete on the big state with more than a dozen potential nominees?  He could turn into just another face among the young faces that are making waves for 2020.  If he's just another fresh face, a vicious Democratic candidate pool could be a virtual feeding frenzy.
Are you sure O'Rourke doesn't have  some serious skeletons that will inevitably be cleaned out if he runs.  After all, I'm sure he never wanted news of his his hit-and-run  on the news.  One of the problems with supporting a new-comer is sometimes the newcomer's past actions will disqualify them.
Other consideration are things that will never be a problem until they're a problem.  Rep Beto O'Rourke is green, and he's subject to make more mistakes than a more seasoned pol.  Remember the Dean Scream?  How about Dukakis in the Tank?
My Final Analysis Of The Beto O'Rourke 2020 Betting Odds
I believe that the odds bovada is currently giving Beto O'Rourke for 2020 are fair.  Generally a 20:1 long-shot is a great chance to earn some cash.  I am concerned, however about the chances that O'Rourke has already hit his peak.  It's going to be hard for the failed Texas Senate candidate to stay relevant for 2 years.  Other candidates like Booker and Harris, who are in the Senate will have a much easier time achieving that.
Speaking of California Senator Kamala Harris.  She's also tied with O'Rourke at  +1000.  If I were placing my bet and couldn't decide between she and O'Rourke, I'd pick Harris.  In my opinion she's less of a long-shot to actually win, and you can get her for the same return as O'Rourke.
Sign-Up With bovada.LV And Bet On Beto O'Rourke for 2020
bovada.lv is our #1 top rated sportsbook for political betting and there's a ton of reasons why.  They're 100% safe and legitimate, they pay-out on time, and they offer fair odds.  They have a mobile=ready website that's easy to navigate.  You can wager via your phone easily.  The best part is that they accept American players and they take deposits on credit cards.
If you want to learn more about bovada.lv and specifically about their political betting experience, read our review of the sportsbook here.