Ever since he rode down that escalator to announce his campaign for President, everybody has been betting on Trump. Some wagered that the reality star would burn out like a sparkler in a kids hand on the 4th of July. Once he won the Republican primary, many people were betting that Trump would suffer a humiliating loss. After his historic win on November 8th, 2016, a lot of folks thought he'd have to change. Some people, however, were betting Trump would end up right where he is, in the White House.
President Donald Trump elicits the kind of reaction from people that you'd be hard pressed to find anywhere for anybody else. It's safe to say that Trump is the most polarizing figure in modern American politics, and with a twitter account that gets more coverage than anyone else in history, it doesn't look like that's going to change. Love him or hate him, I'm betting you're going to have to get used to hearing everything Trump has to say, amplified.
Since I've seen people betting Trump would do this, or do that since he entered the political stage, I thought I'd take a look at the Vegas odds, and add my two cents to the discussion. Whether you're a Democrat, Republican, or Independent, you've no doubt already formed your impression of the oldest elected President in U.S. history. About half the country loves him and the other half want him out of the West Wing..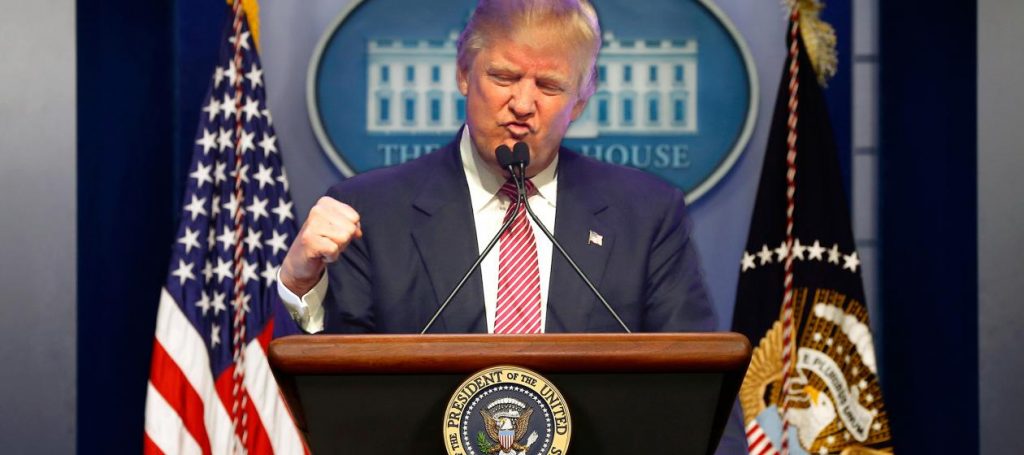 Now, people with strong opinions can finally put their money where there mouth is. That's right people are betting real money on Businessman Donald Trump. In fact, political wagering is quickly becoming the fastest growing segment of the gaming industry. If you live and breath politics like I do, it may be time to back all that talk with some crisp clean dollar bills.
Interested in betting Trump won't make it through the year? You can wager real money on that bet. It's astounding how many different kind of bets can be made on the Donald Trump Presidency.
Top 6 open bets on Trump's future in the oval office
Will President Trump leave the White House in 2017, 2018, 2019, or 2020 or later?
Will Donald Trump be convicted by the Senate in his 1st term?
Will Trump be impeached by the House of Representatives in his 1st term?
Will the current Commander-In-chief complete a full term as POTUS?
Will Donald Trump resign the Presidency in his 1st term?
Will the 25th Amendment be invoked during Trump's 1st term?
A lot of people will think, "there's no way the best President ever will be impeached, he's done sooo much. Others will wonder why he hasn't been arrested and carted off to jail already. If you follow politics like I do, you've no doubt thought about the scenarios. Think you've got it figured out? For or against, you can wager either way.
I personally do not think that President Trump will testify in public in front of congress in 2017. Right now at Bovada, you'll win $67 for every $100 you bet that he won't. Bet he will testify this year and he does, your $100 bet will earn you a $600 windfall (as of August 8th, 2017).
Think General John Kelly will be chief of staff on January 1, 2018? Wager $100 that he will and if you're right you'll bring home $58.82. Wager that same Benjamin that he won't be there come first of next year, you'll be counting a respectable $140 (as of August 8th, 2017).
As this crazy ride moves along the tracks, I'll be here to cover it all. The news, the outrage, and the odds. I'm going to give you the best information you'll find anywhere on what President Trump is doing and how it's affecting the betting stakes. A simple tweet may swing your bet into a sure win or loose. I'll be here to help sift through the data and analyze the fallout.
Betting Trump Impeachment Forthcoming? Don't hold your breath
All my liberal friends seem absolutely sure that President Trump will be impeached. Many gaming websites offer odds and wagers on many different questions surrounding the 45th President. I personally wouldn't wager that he'll be impeached. I think if impeachment is about to happen, Donald Trump will pull a Dick Nixon and leave on his own. If you agree with my assessment, you can still get in on the action with other bets, including whether he'll complete a full term, or if he'll resign.
Another option is the chance that Vice President Mike Pence could invoice section 4 of the 25th amendment, which means if he, and the majority of cabinet member deem the POTUS to be "unable to discharge the powers and duties of his office", Trump could be, at least temporarily, removed from office. Although, I don't think this is as likely as a Presidential resignation, I do think it's more likely than an official impeachment. The oddsmakers agree. They're giving 2-1 against an invocation of the 25th Amendment, but a slightly less than 1-1 odds on Trump resigning (as of August 8th, 2017).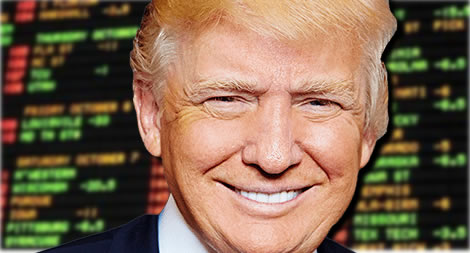 Hi I'm The Notorious CDG, this is my website and I like to bet on politics. You can bet along side me at my favorite political betting site
Bovada
. If you sign up now you can get up to a free $250 bonus. Learn more about Bovada
here in in my review
or see my short list of
best political betting sites for USA
here.