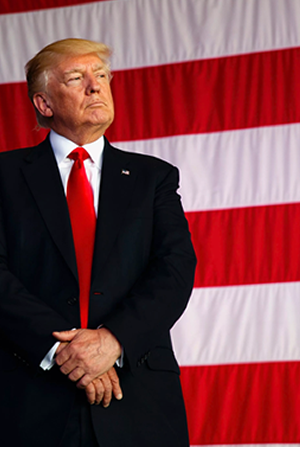 Donald Trump
2020 Election Betting Odds

+150


Odds Updated 12/9/2018
Although it's still early President Trump is thinking about 2020. So are the vegas bookmakers. In fact, most online sportsbooks are offering Donald Trump 2020 betting odds. whether you love or hate the current Commander-In-Chief, you can't logically count him out in the next election. In fact, he's the odds-on favorite to win. Of course, some of those same oddsmakers are giving President Trump the exact same betting odds on impeachment, but that's another story. In this article, we're actually going to stick to Donald Trump 2020 betting odds listed at some of the different online casinos around the net.
Let me start by mentioning the fact that it's still early at the publication of this article, but I'll come back and update it when the odds update. As always, click here to get the current odds at bovada, my favorite online sportsbook for political betting.
Now, let's take a look at Donald Trump's chances of Re-election, according to the bookmakers.
Current Donald Trump 2020 Betting Odds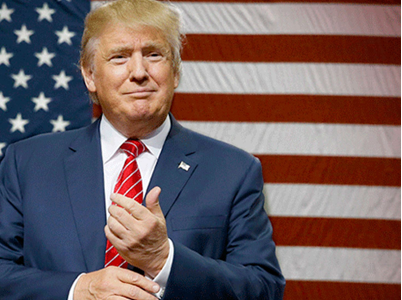 Right now at bovada.lv, for example, Donald Trump Re-Election odds stand at +150. In other words, they're giving him a 40% chance of winning in 2020. At another one of our top sportsbook, BetOnline.ag the odds are a bit more favorable @ +125. They've made the decision to list Trump with at a 44% chance of retaining his position atop the Executive Branch. To be fair, this is fairly close to the national polling averages for President Trump as of late, so the odds make sense.
Intertops.eu, a European based sportsbook is giving President a 38.6% chance of winning (+160 American Odds). On the other hand, another one of my top sportsbook for American players is SportsBetting.ag, who have their current Donald Trump 2020 betting odds at +125. This happens to be the same odds as BetOnline, and it gives the group average of +140.
I wouldn't worry too much about the averages on this one. If you're willing to bet on Donald Trump winning the 2020 election, I'd recommend betting at intertops. That's because at +160, you get the most return for your wager.
If you wagered $100 at Intertops.eu that President Trump wins, you take home $160 in winnings (plus your $100 wager). Compare that with the Sportsbetting.ag and BetOnline.ag, and you're talking a $35 difference. Click here join Intertops.eu now to bet on Trump 2020 and get the best possible sign-up bonus.
Where Donald Trump 2020 betting odds Will Go in 2019
First off, President Trump is impossible to figure out. I was strong on Clinton winning in 2016, and I was wrong. I have concerned about how the Mueller probe will affect the odds. Of course, I could be wrong about that too. Could Impeachment drop his odds significantly. Hell Yeah. Could Impeachment help Trumps odd if his base expands? Ask Bill Clinton about his numbers after his Impeachment.
Truth is, no prognostication is 100%, and that's even more true with President Trump. You may be a hard left ideologue, but if you think he will win, now may be a good time to place your wager. As we get closer to the election, the odds could go down. If you think he's going to win either way, however, you think they'll eventually reach at least 45-48% chances of winning. You won't be collecting a $160 payout when the odds get that close to even.
Political betting is all about timing the odds. If you think you're right, you want to maximize your potential winnings. If Mueller comes back next week and totally exonerates The President and his family and campaign, the odds are going up he'll win. That's why I think now is the time to bet based on current Donald Trump 2020 betting odds
Where Is The Best Site for Donald Trump 2020 Betting Odds?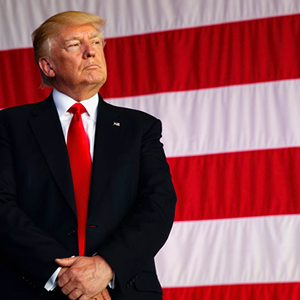 At the time of this writing, Intertops.eu has the most favorable odds for Trump's Re-election. That could change, however. That's why I've joined all 4 of the sites I recommend so that when I'm ready to place my wager I can pull the trigger quickly. I'd also recommend you join bovada.lv, BetOnline.ag, Intertops.eu and SportsBetting.ag so that you can place that wager when you're ready to bet. All of these sites offer fair odds, they welcome American players, and best of all they will pay you when it's time to withdraw. There's nothing worse than winning a big bet and then never getting that pay-off you earned. I've had it happen to me, I don't want it to happen to you. If you stick wit these guys, however, that's one thing you'll never have to worry about.
My favorite place to bet online is Bovada.lv. Bovada has been around since 1994, and they have a stellar reputation. The thing, at leas for now, that sets Bovada.lv apart from the others is their user-interface. Both the desktop and mobile versions are easy to navigate and that's important to me. Intertops does have the better odds, so I have no problem wagering there on this bet, but I go to bovada first, and it's where I'll do most of my playing. Read my review of Bovada politics here and then sign-up now for the best possible bonus on Donald Trump 2020 betting odds
What Happens If Trump Gets Primaried?
There's actually a good chance of the sitting President having a serious challenger from within his own party in 2020. In fact, Donald Trump 2020 betting odds for the G.O.P. nomination stands at -350, which means they think he has just a bit more than a 75% chance of keeping the nomination. Obviously, if he were to happen to loose the nomination, his odds would go down significantly. Of course, Trump hinted at running as an independent in 2016. Don't think he wouldn't do it. His odds wouldn't go to zero until the next President was sworn in.
Bet Now – Odds will change – Click here to get the best possible sign-up bonus when you wager Donald Trump 2020 Betting Odds at bovada.lv